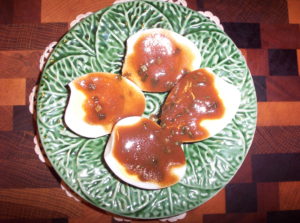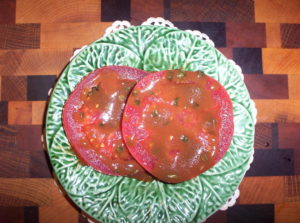 Low Carb Vegetable Drizzle is an extension of Leek Salad/Egg/Dijon Mustard Sauce. The only change I made was to switch out the white wine vinegar with balsamic vinegar. I haven't tried it on everything…yet, but I am pretty sure this could be drizzled on just about any vegetable and me?…I love it on hard boiled eggs and if you have asparagus with the eggs, oh boy is it good on that too. It of course makes a terrific salad dressing with the addition of a minced shallot, a little garlic and whatever your favorite herbs de jour may be. Add some Italian Grinder and put it on Cucumber Tomato & Red Onion Salad for a little extra zip. So have at it as you can doctor this basic drizzle any way you want to.
For a list of products you may not be familiar with and used on this site, please read Low Carb Pantry Essentials. I am NOT sponsor-compensated for recommending a product that I use*** And here, in one tidy package, are over 550 Keto~Paleo~Low Carb~Diabetic Chef's Recipes
As I am a Type II diabetic, all recipes on this website are low carb and diabetic friendly.
Vegetable Drizzle
2016-03-28 12:15:14
Ingredients
3 T Olive Oil
1 T Dijon Mustard
1 Tablespoon Balsamic Vinegar
Pinch Kosher Salt
2 t Dried Chives
Fresh Ground Pepper
Instructions
Briskly whisk first 5 ingredients.
4 Servings
94 Calories, .0g Protein, 10.2g Fat, .5g Carbs, 0g Fiber, .5g Net Carbs
Notes
This is also wonderful on hard boiled eggs.
Low Carb Scams https://low-carb-scams.com/