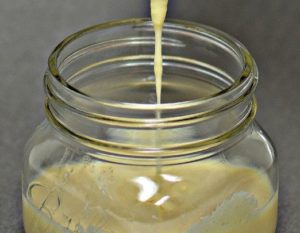 Low Carb Sweetened Condensed Milk. It has been many years since I have had real Sweetened Condensed Milk and for all the world this is as I remember it. I use this in the Magic Bars recipe or it can be used as the topping on Gooey Sticky Butter Cake
As I am a Type II diabetic, all recipes on this website are low carb and diabetic friendly.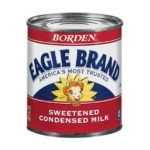 Sweetened Condensed Milk
2014-03-11 14:24:58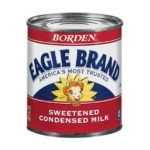 Ingredients
1 C Heavy Cream
12 Drops EZ-Sweetz Liquid Sucralose or Equivalent Sweetener
⅛ t Xanthan Gum
⅛ t Guar Gum
¼ t Vanilla Extract
2 T Cold Butter
Instructions
Whisk and begin heating heavy cream, sweetener and both gums.
Cook very slowly, whisking occasionally until reduced and thickened. This should take about 12-13 minutes or so.
Remove from heat, add vanilla, and beat in butter 1 T at a time.
Serving Size 1 T
Serves 16
64 Calories, .3g Protein, .4g Carbs, 0g Fiber .4g Net Carbs
Notes
This makes a great drizzle for strawberries and raspberries...or you can just drizzle your tongue.
Low Carb Scams https://low-carb-scams.com/