Low Carb Shrimp With Andouille Sausage. This is New Orleans food at its best and mine is served over Cauliflower Grits. I want you to notice the fat distribution in the andouille. It is quite irregular and the way it should look. Those are chunks of fat which means it is not some over-processed crap sausage and that fat absolutely make the andouille taste fantastic. And the pork is in chunks so you know you are getting whole muscle pieces. Yes, I do order mine from Cajun Grocers in LA but they come frozen, in a 1 lb. roll, and last a very long time in the freezer. The link will take you to the andouille I buy.

If you want the best grits ever you might try the one that go with the Grillades Over Cheesy Cauliflower Grits. Not only do they have cheese in them, they also have thyme in them and we all know one of the predominate flavors in Louisiana cooking is thyme. So, if you love New Orleans food & you love grits you can't go wrong with low carb shrimp with andouille sausage.
For a list of products you may not be familiar with and used on this site, please read Low Carb Pantry Essentials. I am NOT sponsor-compensated for recommending a product that I use*** And here, in one tidy package, are over 550 Keto~Paleo~Low Carb~Diabetic Chef's Recipes
As I am a Type II diabetic, all recipes on this website are low carb and diabetic friendly.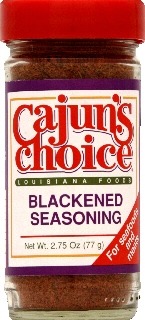 Shrimp & Andouille Sausage
2013-09-09 11:15:41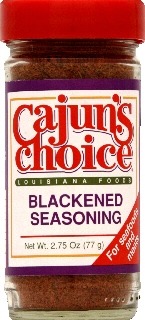 Ingredients
1 C Celery Cut On The Diagonal
1 C Onions Chopped
1 C Green Onions Tops Only
1 C Andouille Sausage Bite Size Pieces
½ C Roasted Red Peppers Chopped
2 C Heavy Cream
½ C Water
2 T Olive Oil
1 Lb Shrimp Cut Into 3 Chunks Each
2 t Chicken Base
Chipotle Powder To Taste
Favorite Cajun or Blackening Seasoning To Taste
Directions
Sauté Andouille in olive oil and set aside.
Put water in same sauté pan, add onions & celery and cook until soft and water has evaporated.
Add red peppers, Andouille & heavy cream and cook until slightly thickened.
Add chicken base and spices to taste.
Add shrimp chunks & green onions and cook for 2-3 minutes until shrimp is cooked-this will not take long.
4 Servings
758 Calories, 32.0g Protein, 61.7g Fat, 8.7g Carbs, 2.8g Fiber, 5.9g Net Carbs
Notes
I serve this over mashed cauliflower or cauliflower grits with a side salad and for the pictures above I used the cheesy grits in the Grillades Over Cheesy Cauliflower Grits recipe.
I also like to spread them out and up the sides of the bowl so that it is very easy to get grits with every bite.
Low Carb Scams https://low-carb-scams.com/