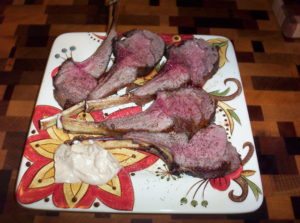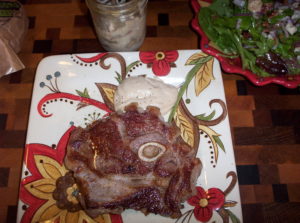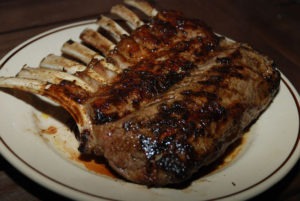 This Low Carb Rosemary Aioli Sauce was part of the appetizer I first served long ago and far away as part of a catered a 25th wedding anniversary for two people. The setting was Virginia in August on a 60 acre farm down by their water spring surrounded by huge beautiful trees. Now get this; it was a surprise from the husband to his wife. How cool is that?
I had eaten the appetizer recipe many times, but can no longer do so because of the carb content, but the sauce…I have used it ever since. It is literally good on a brick but probably best served on the side with rack of lamb, a good steak, or prime rib. This recipe is a couple places on the internet but it is so good and I use it so often that I am putting it here.
As I am a Type II diabetic, all recipes on this website are low carb and diabetic friendly.
Rosemary Aioli
2013-08-19 10:45:55
Ingredients
¾ C Mayo
1 T Lemon Juice
1 T Balsamic Vinegar
2 t Dijon Mustard
¾ t Dried Crushed Rosemary
½ t Crushed Garlic
Instructions
Whisk all ingredients in small bowl to blend.
Refrigerate for several hours to allow the flavors to marry.
8 Servings
140 Calories, .1g Protein, .7g Carbs, .1g Fiber, .6g Net Carbs
Notes
Recipe from a November 2000 Bon Appetite
Low Carb Scams https://low-carb-scams.com/