Low Carb Milk Chocolate Candy. This was an experiment that went terribly wrong and then fabulously right. I was trying to make ganache with heavy cream and unsweetened baking chocolate-Whoa Nellie, that did not work. What a no-go that but…it pretty much looked the color of milk chocolate so I thought what the heck. I added a little vanilla, a little sucralose, tasted it, and voila-perfect milk chocolate. So…here is my experiment…gone deliciously wrong. Enjoy.
I will say this-my husband is already addicted to this mistake and he is not a diabetic but…
As I am a Type II diabetic, all recipes on this website are low carb and diabetic friendly.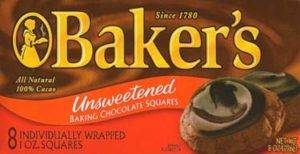 Milk Chocolate Candy
2014-02-14 16:48:56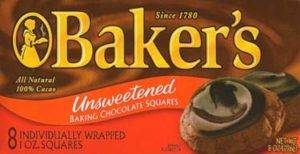 Ingredients
½ C Heavy Cream
1 Oz Bar Unsweetened Bakers Chocolate Grated or Chopped Finely
¼ t Vanilla (Or A Bit More If Wanted)
12 Drops Liquid Splenda
Directions
Heat heavy cream to just under boiling-you want it very hot.
Remove from heat.
Add Chocolate and stir until completely incorporated. In the beginning it will look "grainy" and this will disappear. If needed put back on heat for just a moment or so.
Add vanilla and Splenda and mix in.
If you have a candy mold this will make 18 pieces of candy and if not-line a sheet pan with parchment or better yet your Silpat and spread evenly and stick it in the refrigerator and even better-the freezer.
You will need to handle it gingerly and break it quickly and then keep it refrigerated.
For all the world you will think this is milk chocolate.
18 Pieces
31 Calories, 3.3g Fat, .3g Protein, .7 Carbs, .3g Fiber, .4g Net Carbs
Notes
I didn't do it but for a little better stability you might try a couple tablespoons of butter or coconut oil. It won't hurt it and I doubt it would alter the taste any.
If you go the sheet pan parchment paper or Silpat route I think you could easily add some chopped walnuts. Interestingly, though this tastes like milk chocolate it has the consistency of fudge and again I haven't tried it yet but I plan to. After all, nothing about this recipe was planned.
Good grief, you could add anything you want to this.
Low Carb Scams https://low-carb-scams.com/