Low Carb Devil Shrimp. Caramelized Shallots, Mushrooms, & Tasso? All this in a Chipotle Cream? Are you kidding me? This Devil Shrimp is LCHF food from the gods. Very good over chopped salt & peppered spinach and I have Cauliflower Grits under it in the 1st picture and just plain Jane in the 2nd picture. I found this as a menu item in a restaurant on one of the many road trips I have taken and was intrigued by the listed ingredients. I thought to myself, self; why couldn't make a low carb devil shrimp for your site and…so I have.
For a list of products you may not be familiar with and used on this site, please read Low Carb Pantry Essentials. I am NOT sponsor-compensated for recommending a product that I use*** And here, in one tidy package, are over 550 Keto~Paleo~Low Carb~Diabetic Chef's Recipes
As I am a Type II diabetic, all recipes on this website are low carb and diabetic friendly.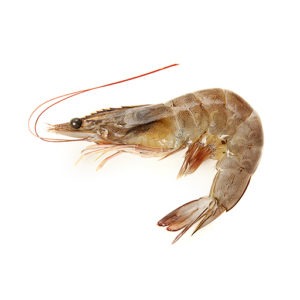 Devil Shrimp/Shallots/Shrooms/Tasso
2014-08-12 06:47:43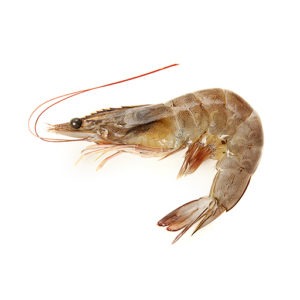 Ingredients
1 T Butter
24 Large Peeled Shrimp
2 C Heavy Cream
1½ t Chicken Base
¼ t Chipotle Powder (More To Taste)
1 T Butter
½ C Sautéed & Caramelized Slivered Shallots
2 T Butter
4 Oz Sliced Sautéed Mushrooms
2 Oz Tasso (Or Good Dry Ham)
2 T Lemon Juice
Instructions
In hot skillet sauté shrimp in butter and set aside.
Sauté mushrooms in butter and set aside.
Sauté tasso and set aside.
Slowly caramelized slivered shallots in butter and set aside.
Put heavy cream, chicken base, and chipotle powder together and reduce slightly.
Add lemon juice.
Add back all ingredients including any juices and heat well.
Season to taste only if necessary.
6 Servings
575 Calories, 12.1g Protein, 55.1g Fat, 7.6g Carbs, .2g Fiber, 7.4 Net Carbs
Notes
This is terrific served just all by itself or with another vegetable & salad.
If using cauliflower double the heavy cream and don't have a cow. Remember LCHF?
Low Carb Scams https://low-carb-scams.com/