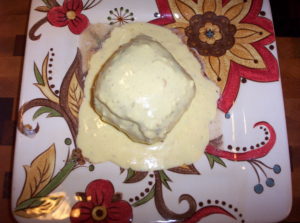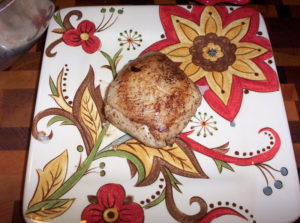 Low Carb Crab Stuffed Sole Packages. OK, so a couple of weeks ago I did a recipe for Crab Stuffed Shrimp/Béarnaise Sauce and since there are not many people in my little family I still had leftovers of everything. Already thinking ahead, I bought four filets of sole and made this the next evening. Once you have the crab stuffing it is even easier to make the sole because there is no shrimp peeling. Again you will need the recipe for Sauce Béarnaise to complete the dish. As you look at the pictures it's pretty easy to see this makes a nice little package to wow dinner guests.
For a list of products you may not be familiar with and used on this site, please read Low Carb Pantry Essentials. I am NOT sponsor-compensated for recommending a product that I use*** And here, in one tidy package, are over 550 Keto~Paleo~Low Carb~Diabetic Chef's Recipes
As I am a Type II diabetic, all recipes on this website are low carb and diabetic friendly.
Crab Stuffed Sole Packages
2016-02-17 08:26:30
Ingredients
12 Sole Filets 6 Shorter 6 A Little Longer
¾ Lb Crabmeat
¼ C Sour Cream
3 T Melted Butter (Divided)
3 T Grated Onion
½ t Dried Tarragon
¼ t Dried Thyme
¼ t Salt
¼ t Pepper
Instructions
Gently mix all ingredients with 1T butter except filets.
Divide into 6 portions
Lay down 6 longer filets and cross each with smaller filets.
Put crab mix into center.
Bring two shorter sides to cover crab and then complete package crossing the longer sides.
Heat 2 T butter. Putting crossed sides down, saute until gently browned, turn and cook top.
Plate with crossed side down and top with béarnaise sauce.
6 Servings
221 Calories, 13.0g Protein, 18.2g Fat, 1.2g Carbs, .1g Fiber, 1.1g Net Carbs
Low Carb Scams https://low-carb-scams.com/