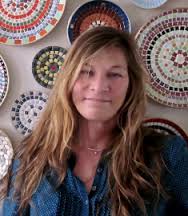 These Cartoons are the artwork of Haidee Soule Merritt available at www.haideemerritt.com Her book One Lump or Two? is available through Amazon at http://www.amazon.com/s?ie=UTF8&fieldauthor=Haidee%20Merritt&page=1&rh=n%3A283155%2Cp_27%3AHaidee%20Merritt
Haidee also sells these as 11"x17" prints for the ridiculously low prices of between $5.95 and 16.95.
Diabetes is generally a serious business…Haidee Merritt, on the other hand, has made a business out of its less-serious aspects. It is a collection of cartoons exploring the idiosyncrasies and frustrations of living with diabetes. Part comedy, part catharsis, part black humor, it's a fascinating view through the eyes of someone coping with the disease on a daily basis—and laughing at the complexity of it all.
This is an insightful interview done with Riva Greenberg on the Huffington Post at http://www.huffingtonpost.com/riva-greenberg/diabetes-book-review_b_886216.html
Haidee calls them cartoons and I call them art but whatever you call them please laugh, cry, empathize and most of all, enjoy these often very prophetic snippets of Haidee's lifelong dance with diabetes.
This is a slide show and all you have to do is click on the image you are watching and it will change to the following image etc.