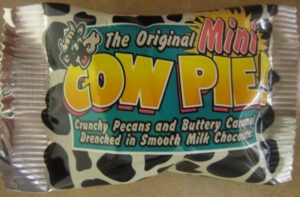 Low Carb Pastured Cow Patties. Cows make cowpies-it's a fact. But no, not these cowpies and I am not going to show a real one because this is a recipe after all. These are so good, so inexpensive, and so easy to make-especially if you have done a little FUTURE COOKING You will need Low Carb Carbalose Flour Bread Crumbs to make these. Skip the sauce and you can use these with/on top of Traditional Spaghetti Squash/Sauce
As I am a Type II diabetic, all recipes on this website are low carb and diabetic friendly.
Pastured Cow Patties
2014-01-30 14:01:25
Ingredients For Patties
1 Lb. Hamburger
½ C Ground Pork Rinds
½ C Minced Onions
1 Egg
1 t Garlic Salt
½ t Pepper
¼ C Heavy Cream
1 T Butter
Ingredients For Sauce
2 C Heavy Cream
1½ t Porcini Dust
6 oz. Finely Chopped & Sautéed Mushrooms
Beef Base To Taste
Directions-Patties
Break up hamburger.
Mix egg & heavy cream and mix in rest of ingredients. Add to hamburger and mix well.
Divide into 16 equal 1+oz. portions and form into patties. They should be about ½" thick and about 2" in diameter.
Heat butter and cook patties about 2 minutes, turn and cook additional 2 minutes.
Directions -Sauce
Add heavy cream to pan and sprinkle porcini dust in. Reduce sauce to thicken to consistency you like, add mushrooms, add beef base to taste.
Place 4 cow patties on a pile of mashed cauliflower and cover with sauce.
These are something you could make lots of and put in your freezer for future meals.
4 Servings
897 Calories, 38.4g Protein, 14.3g Carbs, 5.9g Fiber, 8.4g Net Carbs
Notes
Wahoo, these are good.
If you decide not to use mashed cauliflower with these then only use ½ the ingredients in the sauce.
Low Carb Scams https://low-carb-scams.com/