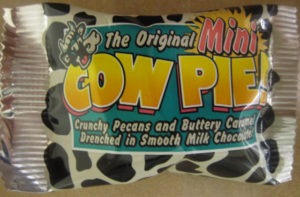 Low Carb Pastured Cow Patties. Otherwise known as meatballs. Cows make cowpies-it's a fact. But no, not those cowpies and I am not going to show a real one because this is a recipe after all. These are so good, so inexpensive, and so easy to make-especially if you have done a little FUTURE COOKING Skip the sauce and you can use these with/on top of Traditional Spaghetti Squash/Sauce
For a list of products you may not be familiar with and used on this site, please read Low Carb Pantry Essentials. I am NOT sponsor-compensated for recommending a product that I use*** And here, in one tidy package, are over 550 Keto~Paleo~Low Carb~Diabetic Chef's Recipes
As I am a Type II diabetic, all recipes on this website are low carb and diabetic friendly.
Pastured Cow Patties
2014-01-30 14:01:25
Ingredients For Patties
1 Lb. Hamburger
½ C Ground Pork Rinds***
½ C Minced Onions
1 Egg
1 t Garlic Salt
½ t Pepper
¼ C Heavy Cream
1 T Butter
Ingredients For Sauce
1 C Heavy Cream
1 t Porcini Dust***
3 oz. Finely Chopped & Sautéed Mushrooms
Beef Base To Taste
Directions-Patties
Break up hamburger.
Mix egg & heavy cream and mix in rest of ingredients. Add to hamburger and mix well.
Divide into 16 equal 1+oz. portions and form into patties. They should be about ½" thick and about 2" in diameter.
Heat butter and cook patties about 2 minutes, turn and cook additional 2 minutes.
Directions -Sauce
Add heavy cream to pan and sprinkle porcini dust in. Reduce sauce to thicken to consistency you like, add mushrooms, add beef base to taste.
Place 4 cow patties on a pile of mashed cauliflower and cover with sauce.
These are something you could make lots of and put in your freezer for future meals.
4 Servings
683 Calories, 40.5g Protein, 53.2g Fat 2.3g Carbs, .6g Fiber, 1.7g Net Carbs
Notes
Wahoo, these are good.
Nutritionals include everything listed.
If you decide to put these over mashed cauliflower then double the sauce ingredients.
Low Carb Scams https://low-carb-scams.com/