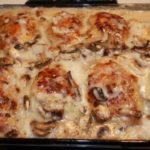 Low Carb Lemon Velvet Chicken. Don't you kinda get that warm fuzzy feeling thinking about velvet? This low carb Lemon Velvet Chicken will leave you with this feeling long after you have finished it as it has such high fat content, because all the ingredients are so good by themselves, and because they all go so well together.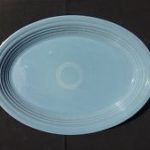 I used to sell this chicken as a "Blue Plate Special" in the restaurant and it always sold out. Did I really have blue plates? Yes, I really did. There were times when I didn't particularly like the way a dish looked on a blue plate but it is what customers came to expect so I continued the practice. I used to serve it over mashed potatoes (back then everything was served with or over mashed potatoes) but not anymore and I think you will like it over the spinach and of course you can serve it over mashed cauliflower.
For a list of products you may not be familiar with and used on this site, please read Low Carb Pantry Essentials. I am NOT sponsor-compensated for recommending a product that I use*** And here, in one tidy package, are over 550 Keto~Paleo~Low Carb~Diabetic Chef's Recipes
As I am a Type II diabetic, all recipes on this website are low carb and diabetic friendly.
Lemon Velvet Chicken
2015-09-06 10:56:42
Ingredients
8 Bone-in Chicken Thighs
½ Lb Sauteed Mushrooms
6 T Butter Divided
2 t Crushed Garlic
2 C Heavy Cream
1½ t Chicken Base
¼ C Grated Parmesan
Juice 1 Lemon
1 t Dried Thyme
24 Oz Squeezed Chopped Spinach
Pepper
Instructions
Bring 3 T butter to browning and sauté mushrooms. Set Aside.
Put skillet on medium, heat remaining butter until it begins to brown, add chicken thighs, and sauté 5-6 minutes per side depending on size. Put chicken aside.
Add heavy cream, garlic, thyme, lemon juice, & chicken base to skillet, and reduce slightly, add back mushrooms & cheese. Add back chicken & bake for 10-15 minutes.
Meanwhile warm the chopped spinach.
Plate spinach & place a thigh on top.
Spoon sauce over top.
8 Servings
778 Calories, 38.3g Protein, 65.4g Fat, 9.0g Carbs, 3.0g Fiber, 6.0g Net Carbs
Notes
Easy enough to make this with boneless thighs and even white meat breasts but my preference is the bone-in thighs.
Now if you can eat two of these then go for it, but I think one is just right.
Can be made ahead and slowly reheated.
Low Carb Scams https://low-carb-scams.com/