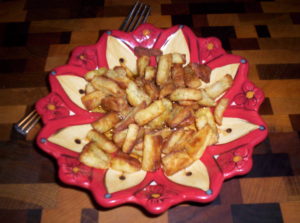 Low Carb Dilled Celery Root. There is a pretty cool story behind the very simple recipe for these dilled "potatoes" and Spoiler Alert: These are made with celery root.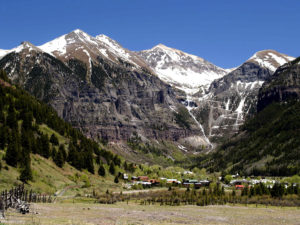 Back in the summer of 1987 Bill Graham, the then manager of the Grateful Dead and who owned a home in Telluride, CO was driving up the box canyon road when he saw the sign that said "Dead End". Of course always thinking, thinking, thinking it occurred to Bill that Telluride would be a great place for a concert with his band. Now I can say I have lived in many places during my lifetime and Telluride is definitely one of the most beautiful.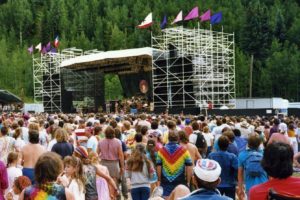 I lived on the third floor of a condominium directly overlooking town park and didn't even need to buy tickets. Just opened the windows and let the music flow in. Oh yeah, and Mrs. Magnanimous rented out a spare lock-off bedroom to 10 people from California for the weekend for the then kingly sum of $300. Just to make myself feel good about charging so much I included breakfast for two mornings. After all was said and done they turned out to be 10 of the coolest people I had ever met…ever. The whole 36 hr weekend was magical. It was said that there were 10,000 people who descended on T-ride from all over the US which may not seem so many by today's concert standards but remember, the whole of the Telluride population was probably shy of 2,000 residents. I hear tell there were tents set up for miles and miles in the fields leading into town.
That same summer we were ambling through town and there was a new French restaurant that had open and which is still there to this day. La Marmotte Sample Menu, La Marmotte New Years Eve 2017 Menu. The weather was spectacular and there were tables set up all over the expansive lawn so we sat down to have lunch. I have no recollection of what the main course was but whatever it was did not compare to the dilled potatoes sitting on my plate. They were perfectly fried in gobs of butter in a very Julia Child fashion. They were simply swimming in butter with a little salt & pepper. My absolute favorite food combination from this website is Stuffed Shrimp paired with this dilled celery root.
For a list of products you may not be familiar with and used on this site, please read Low Carb Pantry Essentials. I am NOT sponsor-compensated for recommending a product that I use*** And here, in one tidy package, are over 550 Keto~Paleo~Low Carb~Diabetic Chef's Recipes
As I am a Type II diabetic, all recipes on this website are low carb and diabetic friendly.
Dilled Celery Root
2017-02-27 16:49:21
Ingredients
1 Large Celery Root (About 1-1½ Lbs Cleaned)
6 T Butter
¾ t Dried Dill Weed + More To Taste
Salt & Pepper To Taste
Instructions
Peel and cut into ½" x 1½" rectangles. (See Picture)
Put celery root in water to cover and cook until just tender 10-12 minutes. Drain well.
Melt butter and gently stir into butter.
Slowly sauté until golden brown.
Sprinkle with dill weed, salt & pepper and serve.
If your celery root is not swimming in butter then add some more.
3 Servings
245 Calories, 2.3g Protein, 23.0g Fat, 9.2g Carbs, 2.0g Fiber, 7.2g Net Carbs
Notes
Most people will tell you to use dill rather sparingly but this dish is predicated on the flavor of the dill so don't be skimpy.
Low Carb Scams https://low-carb-scams.com/