Keto Cajun Chicken Thighs. Boy do I use a lot of boneless chicken thighs. For all I care you can have the rest of the chicken (most of the time). Dark meat has all the flavor and white meat is blah, blah. That's not to say that white meat is useless because I do use whole poached chicken for the Cream Cheese Chicken Burrito and a white meat chicken salad sandwich on Carbalose Flour Bread is divine but to me a breast is not as good as a thigh and thighs make an absolutely wonderfully moist sandwich too. Anyway it works out well because…drum roll please…my husband likes breast meat. Keto Cajun chicken thighs is a zerocarb entree and you can't say that about too many dinners. No, those are not potatoes.
For a list of products you may not be familiar with and used on this site, please read Low Carb Pantry Essentials. I am NOT sponsor-compensated for recommending a product that I use*** And here, in one tidy package, are over 550 Keto~Paleo~Low Carb~Diabetic Chef's Recipes
As I am a Type II diabetic, all recipes on this website are low carb and diabetic friendly.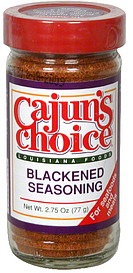 Cajun Chicken Thighs
2014-02-18 14:38:47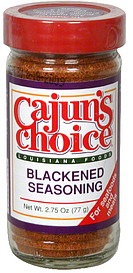 Ingredients
4 Boneless Chicken Thighs
Cajun's Choice Blackening Seasoning (Or Blacking Seasoning Of Choice)
2 T Olive Oil
1 T Butter
1 C Heavy Cream
2 t Chicken Base
Directions
Pound thighs until evenly thin at about ¼" thick.
Liberally sprinkle both sides with blackening seasoning.
Heat olive oil and butter & put thighs in pan top down.
Cook about 4-5 minutes, turn and cook another 4-5 minutes.
Plate thighs.
Empty oil, return pan to heat, pour in cream, add chicken base and more blackening seasoning to taste.
Heat for 2-4 minutes or until thickened.
Drizzle over thighs.
4 Servings
500 Calories, 28.1g Protein, 40.1g Fat, 0.0g Carbs, 0.0g Fiber, 0.0g Net Carbs
Notes
I pretty much always serve these with mashed cauliflower and if you do too then double the gravy. Those potatoey looking things on the plate are sautéed in butter daikon radishes. If you do not serve this with anything else then the nutritionals are good to go at zerocarb Everyone has their own idea of a good Cajun or blackening seasoning and I have tried them all. For me the Cajun's Choice is by far the best.
Low Carb Scams https://low-carb-scams.com/