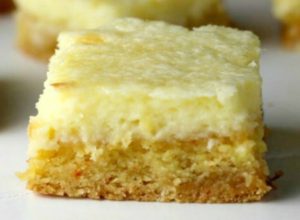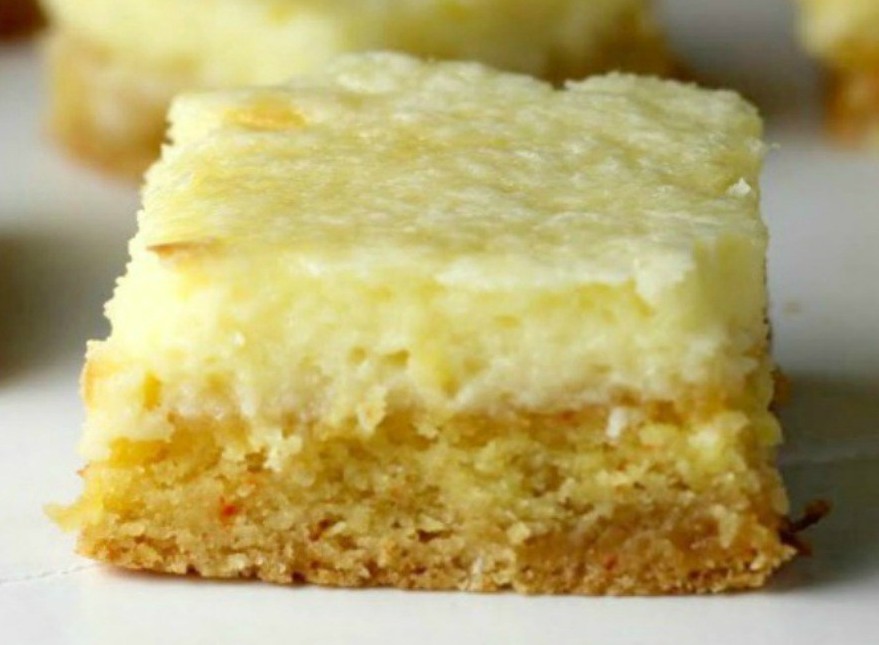 Well, this Low Carb Gooey Sticky Butter Cake in not really "sticky" in the traditional way we think of as sticky but it sure looks like it should be. This is an extremely moist and versatile basic vanilla butter cake and may be changed to suit your fancy. It is terrific on its own and you can make it into an orange, lemon, or almond poppy seed cake with the addition of 2 t of any different extract and 3 T poppy seeds. Another great topping is Sweetened Condensed Milk
The original recipe of this was made with a store bought yellow cake mix and to think I actually made it several times? Yikes and yuck on me.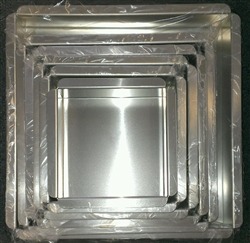 This is a reminder that if you are going to bake (anything) it would be a very good idea to have professional baking pans. Magic Line Pans are probably the best quality available, they come in about every size & shape you would ever need and…they are actually made here in the USA. There is even a complete size set (6",7",8",9",10", and 12") and with these pans you will have what you need (and more) to make the recipes. Because I promote this set of pans several places on this site they keep selling out of them so if you don't see the 6 pan combo call 309-747-2125 and they will make one for you.
As I am a Type II diabetic, all recipes on this website are low carb and diabetic friendly.
Gooey Sticky Butter Cake
2014-06-05 08:57:29
Ingredients
Cake
2½ C Almond Meal
½ C Arrowroot
1 C Melted Butter
1 C Sugar Free Maple Syrup
3 Eggs
¼ C Heavy Cream
¼ C Sour Cream
2 t Vanilla Extract
6 Drops Liquid Sucralose
Topping
12 Oz Cream Cheese
½ C Sugar Free Maple Syrup
¼ C Heavy Cream
1 t Vanilla Extract
8 Drops Liquid Sucralose
Instructions
Preheat the oven to 375 degrees.
Butter sides then line the bottom of a 10"x10" square baking dish with parchment paper.
Mix dry ingredients.
Beat butter & maple syrup, add the eggs one at a time then add vanilla, sour cream & heavy cream.
Add wet ingredients to dry and mix thoroughly.
Pat batter into the pan.
Reduce heat to 350 and bake crust for 20 minutes or until it is slightly brown on top it .
While the crust is baking, beat cream cheese, maple syrup, Sucralose and last 1 t vanilla extract until smooth.
Add heavy cream and mix just to blend.
Remove the crust from the oven and cover with the topping mixture.
Place back in the oven and cook for additional 5 minutes.
Allow to cool and slice into 16 squares.
16 Servings
326 Calories, 6.7g Protein, 9.9g Carbs, 2g Fiber, 7.9g Net Carbs
Notes
If you opt to use my "sweetened condensed milk" recipe as the topping it will reduce the net carbs by about 1g per slice
Low Carb Scams http://low-carb-scams.com/